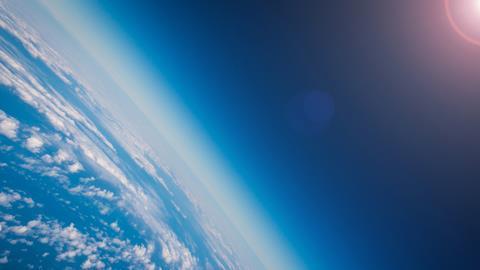 Stephen Montzka from the US National Oceanic and Atmospheric Administration and a team of colleagues report that after a long and predicted decline, production of trichlorofluoromethane (CFC-11) - a substance responsible for the second largest destructive impact on the ozone layer - suddenly and mysteriously increased in 2012 and has continued to do so ever since.
Scientists have detected an unexpected rise in atmospheric levels of CFC-11, a chlorofluorocarbon (CFC) highly damaging to the ozone layer. CFC-11 was once commonly used in insulating foams, but it's now banned under the Montreal Protocol and reported production is close to zero.
The finding seems likely to prompt an global investigation into the mysterious source.
At first, the researchers hypothesised that the sudden hike in CFC-11 might be due to the destruction of old buildings containing CFC-11 refrigerants.
Last fall, it was reported that the hole in the Earth's ozone layer had shrunk to its smallest size since 1988, which was great news. Pictured, the Antarctic ozone hole, located above the South Pole.
The most likely source, according to the study, is from new, unreported production from an unidentified source in East Asia.
"The newer substances that are out there, the replacements for CFC-11, might be more hard or expensive for some countries to produce or get at". It is thought that about 13,000 tonnes a year has been released since 2013.
Two decades ago, CFCs - more potent by far as greenhouse gases than carbon dioxide or methane - accounted for around ten percent of human-induced global warming.
CFC-11 still contributes about a quarter of all chlorine - the chemical that triggers the breakdown of ozone - reaching the stratosphere.
He adds that the results could have "huge implications" for ozone recovery.
Keith Weller, a spokesman for the United Nations Environment Program, which helps implement the protocol, said the findings would be presented to the parties to the agreement for review.
"If these emissions continue unabated, they have the potential to slow down the recovery of the ozone layer", Weller said in a statement.
Unreported production of CFC-11 outside of certain specific carve-out purposes in the treaty would be a "violation of worldwide law", Weller confirmed, though he said that the Protocol is "non-punitive" and the remedy would probably involve a negotiation with the offending party, or country. The researchers have said they would need more measurements to figure the exact location of the source and take necessary action.
"They're going to find the culprits".
Overall, it is important to underscore that the ozone layer is slowly recovering and ozone-depleting substances are still declining.
The situation got even worse in the years after 2012 when the rate of CFC decline slowed by 50 percent, which could have only been possible due to an increase in CFC emissions.