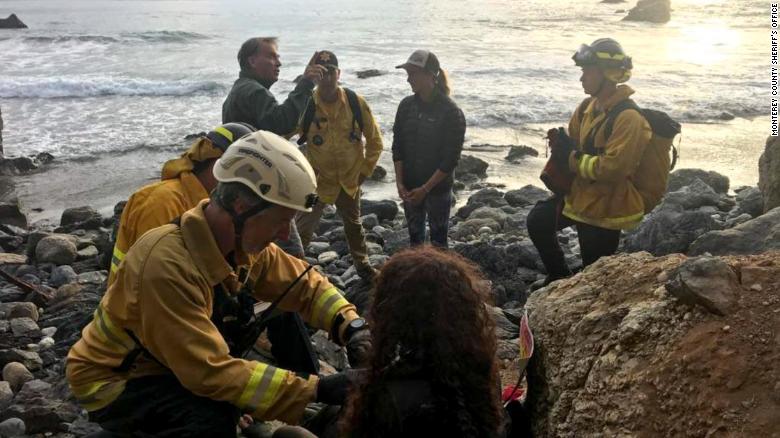 A U.S. woman whose vehicle plunged off a California cliff has been found alive a week after she was reported missing.
Angela Hernandez, 23, was last heard from on July 6, and investigators said the circumstances surrounding her disappearance was suspicious.
She was spotted on Friday by two hikers who found her yelling for help on the remote Monterey County beach.
Local resident Chelsea Moore was hiking in Big Sur with her husband when they found Hernandez on Friday night, according to Moore's mother, Luanna Sandvik.
Hernandez had been declared missing when she appeared to vanish after CCTV footage captured her at a Carmel gas station on July 6, around 80km (50 miles) north of Highway 1 where she was found. She was pulled up by ropes and taken to a hospital, he said, but her condition was not immediately known.
After she was rescued, Hernandez told authorities she drove off the road when she swerved to avoid an animal, according to the Chronicle.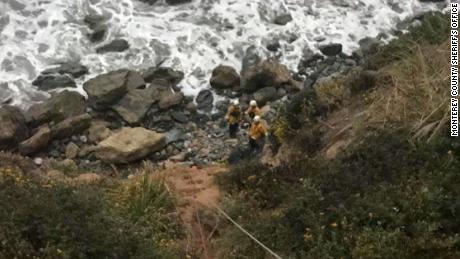 Woman survives 7 days after SUV plunges off cliff in Big Sur
The 23-year-old raised alarm when she was unreachable by her family on July 6.
"My sister survived 7 days alone 200ft down a cliff on HW1", her sister Isabel Hernandez said in a Facebook post yesterday. She was driving from Portland to the Southern California city of Lancaster to visit family, who said it wasn't like her to suddenly stop texting and calling. It's not going to be an easy recovery.
This is very traumatic and will be a slow recovery process, ' her sister Isabel wrote.
She said she lost control of her white Jeep Patriot near Nacimiento Fergusson Road at the south end of Big Sur State Park.
To stay hydrated, Hernandez reportedly used a radiator hose from her vehicle to siphon water from a nearby stream.
"A couple found her lying there and immediately called for help".