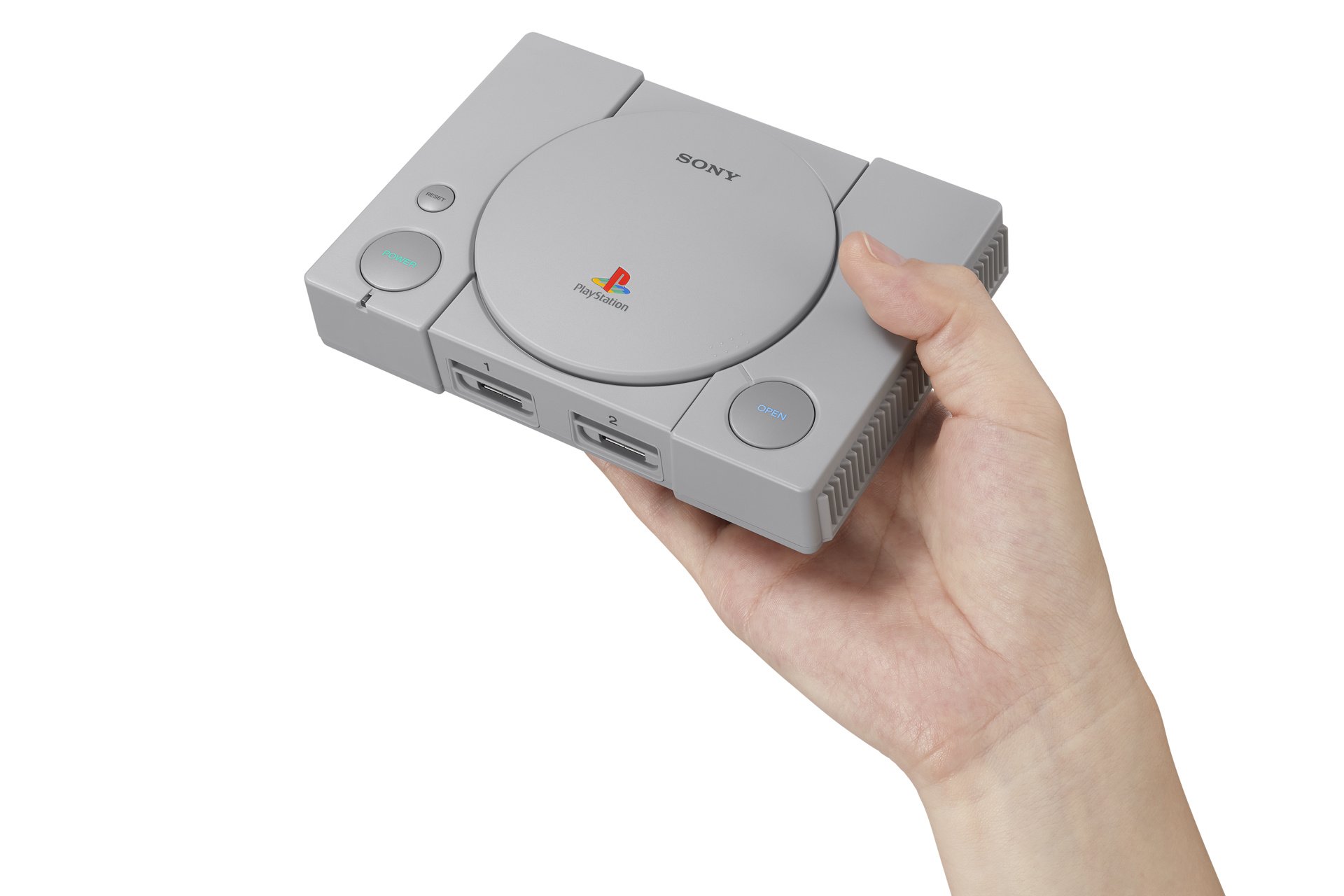 Sony is wading into the mini-console market with the launch of the PlayStation Classic.
Sony, the company behind the PlayStation gaming console, unveiled a remake of the company's first console, the PlayStation Classic yesterday.
The new version is 45% smaller than the original and ditches CDs in favor of 20 pre-loaded games, including "Final Fantasy VII", "Tekken 3" and "Wild Arms".
The mini console will be released on Monday 3 December 2018 which will be exactly 24 years since the initial release of the first PlayStation.
Instead, the open button on the PS One Classic switches virtual discs, while the "reset" is used to quit games in progress. Considering how notoriously hard it was (and in some cases, still is) to find an NES Classic or SNES Classic, some fans may want to get the jump on pre-ordering the PlayStation Classic as soon as possible.
Both Nintendo Classic consoles were incredibly hard to find, and it wasn't up until recently that the NES Classic's production picked up to meet the overwhelming demand for it.
The other mistake Sony made is actually quite laughable - there is no AC adaptor in the box! The new miniaturized version will be called "PlayStation Classic".
Over the course of the day, pre-orders for the miniature console have been appearing across various retailers.
Sony says they'll be announcing more details about the included games in the coming months.
The console will be updated to output HDMI and power through mini usb connection. The NES Classic and SNES Classic were both met with a lot of enthusiasm at launch, with the NES Classic being notoriously hard to find for much of its original retail run. It's unclear exactly what controller connection Sony is using for the PlayStation Classic.