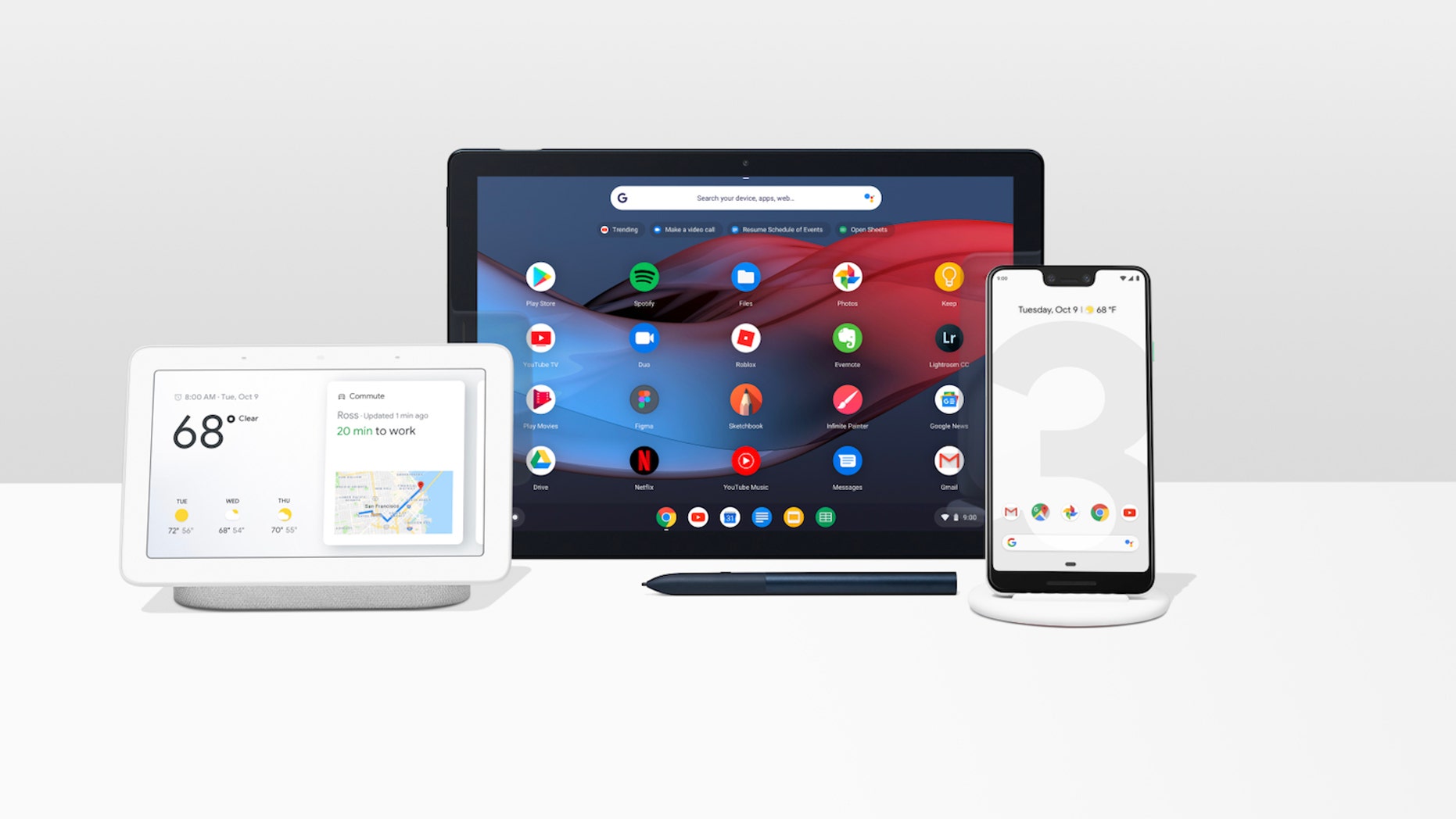 Google's big launch event kicks off tonight from 4pm with other products including a new Pixel Slate tablet also expected to be revealed.
The new Pixel 3 and Pixel 3 XL are the firm's answer to Apple's iPhone and Samsung's Galaxy S and Note flagship devices. It's been two years since Google Home launched, and now that the company's smart speaker line-up is four products strong, Google says its working to create not only a more connected home but a more "thoughtful" one. The new Pixels will turn into a smart speaker and smart display powered by the Google Assistant, a photo frame and a control panel for your smart home when connected with the Pixel Stand.
During the launch event, Google also introduced its own wireless charger for its Pixel 3 and Pixel 3 XL, called the Pixel Stand, which will be sold separately. The devices offer the latest in terms of processor, making use of Qualcomm's Snapdragon 845 and pack 4GB RAM. The Pixel 3, meanwhile, comes with a higher starting price of $799. But today it has been confirmed that Google will support its Pixel 3 phones until 2021. The Pixel Stand will be $80 United States dollars, and the Google Home Hub will cost $149 USD with pre-orders beginning October 16. Google hasn't yet discussed prices for its Pixel phones. However, it's not clear if it'll be limited to Pixel 3 or pushed to all Pixel phones. As far as the camera goes, both devices have a 12.2MP single-lens rear camera with a f/1.8 aperture and 1.4μm.
Google Pixel 3 has been priced Rs 71,000 for the 64GB variant and Rs 80,000 for the 128GB variant. Additionally you can purchase a keyboard for $ 199 and stylus for $ 99. Lots of devices that've abandoned the headphone jack were released over the past couple of years with no reasonable wired alternative. Pixel 3 comes with 5.5-inch full HD+ OLED display with 443ppi pixel density, Corning Gorilla Glass 5 protection, HDR support and 18:9 aspect ratio.
Although the surfaced keyboard shows off circular keys (which matches a short video from Chrome Unboxed from last month) that has a physical connector, and which features a dedicated Google Assistant key, but was rumoured to come with square keys, which can be connected to the tablet via Bluetooth.