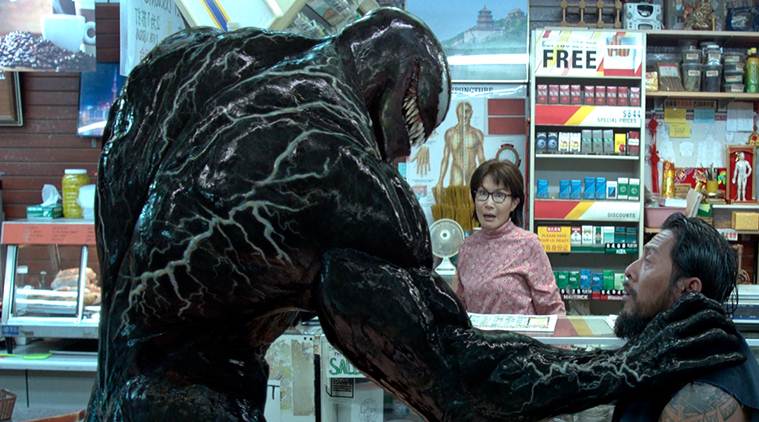 Cast member Tom Hardy and writer Kelly Marcel attend the premiere for the movie Venom in Los Angeles, California, on Oct 1.
According to estimates Sunday, the two very different films fueled an unusually robust October weekend at the North American box office. In Venom, journalist Brock gains superpowers after being bound to an alien symbiote whose species plans to invade Earth. The 43-year-old actor co-wrote the script, directed and produced the movie as well as starring in it.
"Venom", which cost a reported around 100 million dollars to make, received a "B+" rating from moviegoers on CinemaScore, but it received a generally negative reviews from critics with a mere 32 percent certified fresh rating on Rotten Tomatoes. It exceeded expectations by taking in almost $43 million dollars.
A star is, indeed, born in Bradley Cooper's much-praised directorial debut: He has four legs, the kind of soft-looking fur that demands to be cuddled, and his name (both in the film and real life) is Charlie.
Cooper's Jackson Maine (who knew he could sing so well?) is an aging, drunken rocker who stumbles upon a drag bar, in search of even more booze after a show and meets a slew of drag queens and his soon-to-be star - Lady Gaga's Ally doing a rousing rendition of "La Vie En Rose" that totally captivates Cooper's pill-popping character.
Rounding out the top three is the film, "Smallfoot".
Coming in fourth was last weekend's champion, Universal's "Night School", whose earnings dropped almost $16 million to $12.3 million this weekend.
The character is a villain in the "Spider-Man" comic book world.
The raucous comedy stars Kevin Hart as one student in a class of misfits working toward high school diplomas under the firm tutelage of Tiffany Haddish. Amblin-Universal's "The House With a Clock In its Walls" finished fifth with $7.3 million in its third weekend for a domestic total of $55.1 million and $87.4 million worldwide.