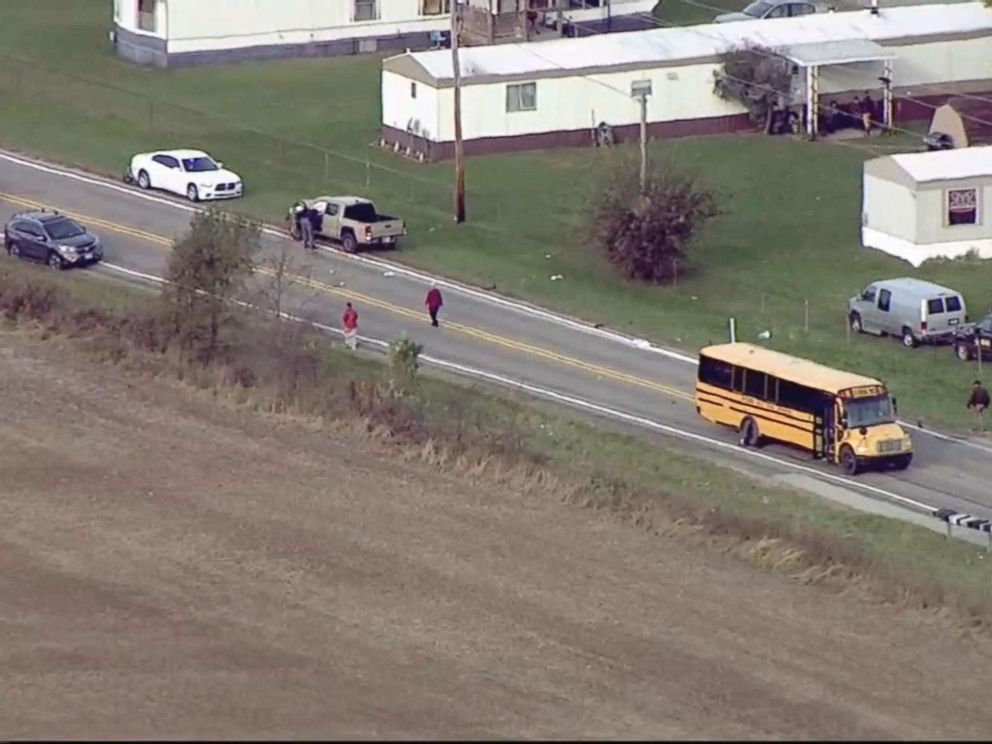 - A 9-year-old girl and her twin 6-year-old brothers were struck and killed by a pickup truck as they crossed a road to board a school bus in northern in before sunrise Tuesday, police said.
The children were getting on a school bus, which had it's stop arm activated, when an vehicle approaching vehicle failed to stop and struck four children, according to Sgt.
Police say two of the children were 6-year-old twins, WSBT reported, and they were with their 9-year-old sister.
'What do you tell your little brother, how do you tell your little brother it's gonna get better?
Ingle said there were days Alivia acted more like a mother to her brothers than a big sister, which is why he says it's no surprise that she tried to shield them before they were hit.
Another boy, 11-year-old Maverik Lowe, was seriously injured in the crash.
"I'm just trying to make sense of all of it".
Slocum calls the accident a "terrible tragedy". It's been a while since I've seen first responders cry, but I saw some tears shed today because that's what the situation dictated.
Indiana State Police arrested Alyssa L. Shepherd, 24, on Tuesday afternoon before laying charges including reckless homicide.
The driver stayed at the scene.
The National Transportation Safety Board sent a team to IN to help investigate the crash, the agency said.
Shepherd was being held at the Fulton County Jail with a surety bond of $15,000.
It's not known was caused Alyssa Shepherd to ignore the stop sign on the school bus. "It's not safe to walk a child across a highway, especially at that time because everyone's going to work at that time". "She sets a goal and she goes and gets it", Ingle told the ABC station in Indianapolis. "This is insane that three kids had to die". Other committee members will include school transportation officials, bus drivers and the president of the Tippecanoe Valley School Corporation Board of School Trustees.
Ingle said parents who live in the mobile home park had previously asked the Tippecanoe Valley School Corporation to change the bus route so the children didn't have to cross State Route 25 to catch the bus.