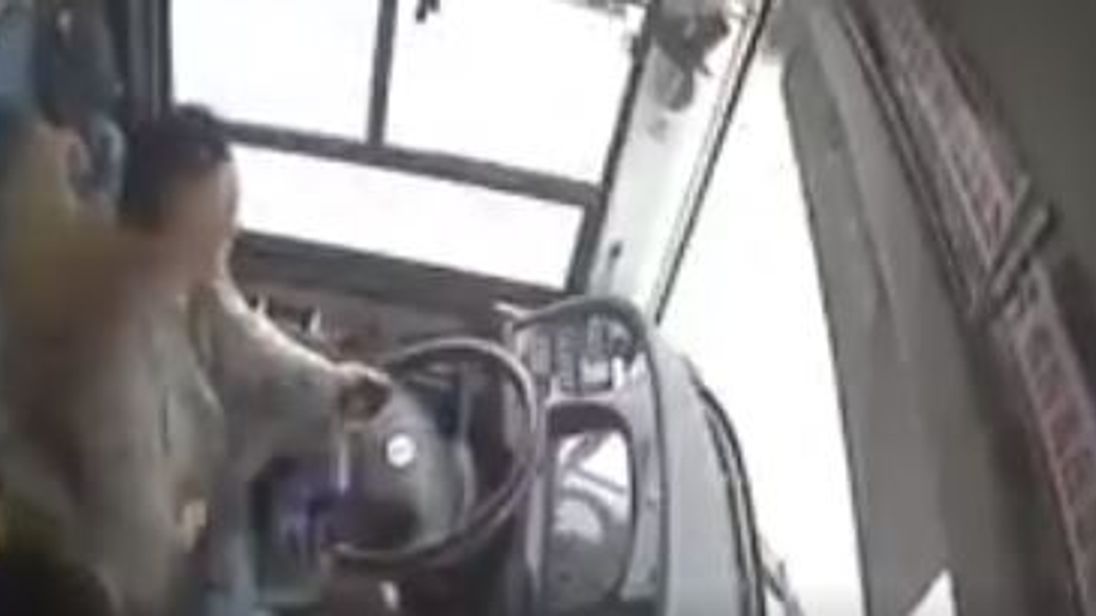 A video retrieved from the black box of the bus shows a passenger scuffling with the driver just moments before the crash.
The bus plunged 50 metres off the bridge into the Yangtze, China's longest river, in Chongqing city on Sunday.
Buses in China often have surveillance cameras.
When she struck him again, he abruptly turned the steering wheel left, swerving into oncoming traffic before crashing into the railings on the side of a bridge - screaming can be heard as the video stops.
According to police investigations, the 48-year-old female passenger surnamed Liu had missed her stop, and asked the driver to stop on the road.
All those onboard are presumed dead. She walked up to the driver's seat and scolded him. The driver of the vehicle which was hit by the bus was said to have sustained some injuries.
For days after the accident, the No. 22 bus lay at the bottom of the Yangtze River - in waters more than 70 meters (230 feet) deep.
The woman then used her mobile phone to strike the driver's shoulder, while the driver used his right hand to stop her attack and restrain her.
A bus is lifted out of the Yangtze River by a floating crane in Wanzhou in southwestern China's Chongqing Municipality.
Dashcam footage from an oncoming vehicle then shows the bus veering off its lane, colliding with a auto and smashing through a bridge guardrail before plunging into the river. Two passengers remain missing, state-run Xinhua news agency reported on Friday. Police believe that both Ran and Liu are responsible for the deadly incident since their physical altercation posed a serious threat to public security, violated China's criminal law, and both are being held accountable for causing the tragedy.