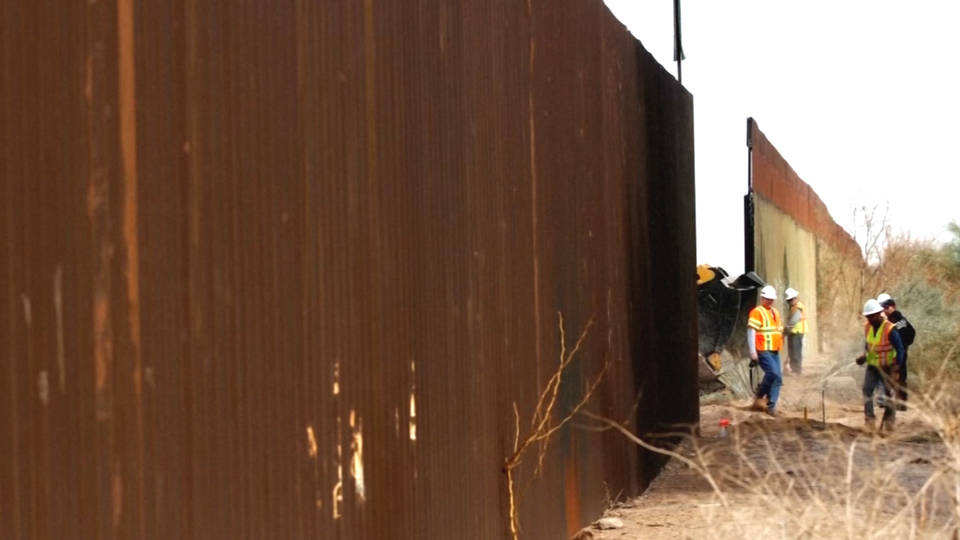 An 11th-hour rescue mission by Republican senators to stave off an awkward defeat for President Donald Trump on his declaration of a national emergency at the Mexican border, and to protect themselves from a politically dicey vote opposing him, seemed to collapse Wednesday.
The Democratically-led House of Representatives already approved the measure, which is expected to trigger the first veto of Trump's presidency should it reach his desk.
WASHINGTON ― President Donald Trump appears headed for an embarrassing reprimand from members of his own party on Thursday, when the Senate is to vote on a resolution disapproving of his declaration of emergency over the border.
The Need to Impeach leader added that he came to the 1st Congressional District to rally voters to pressure Neal to move forward in seeking Trump's tax records - information that he argued Americans "deserve" to see. The bill would also give Congress the power to limit or amend the scope of any emergency declaration, and require the president to report how exactly his emergency powers are being put to use. Since the Democratic-run House voted last month to block Trump, Senate passage would send the resolution to the White House, where it would face a certain veto.
The author of the bill that would affect future emergency declarations, Utah Republican Mike Lee, said it would take back legislative powers that Congress gave away when it passed the National Emergencies Act of 1976.
Vice President Mike Pence met with Republican senators this week to push Lee's plan, saying Trump would support it.
His Wednesday schedule, released to the press, shows he is set to receive a series of policy briefings followed by a meeting with Republican senators and a photo with the new White House interns. The call was described by two officials who weren't authorized to publicly discuss the matter and described it on condition of anonymity.
There is has been recent chatter that there could be enough Senate Republican opposition to nix the measure, which was passed as part of a Trump strategy to fund his long-promised border wall. The others are Sens. Lisa Murkowski of Alaska, Susan Collins of ME and Rand Paul of Kentucky have all publicly announced their support for the resolution of disapproval, with more Republicans privately wrestling with their votes. But he now expects fewer defections.
Congress would be highly unlikely to muster the two-thirds majorities needed to eventually override a veto.
His latest refusal to compromise increases the likelihood not just that the bill will pass the Senate, but that a large number of Republicans cross their president on a high-profile vote for arguably the first time in his presidency.
Under a four-decade old law, presidents have wide leeway in declaring a national emergency. It would apply to future emergencies, but would not Trump's current border emergency unless it is refiled next year, as is required annually by law to be continued.
While the bill would automatically terminate these emergencies within 30 days, the president could still circumvent Congress by simply re-declaring a national emergency every month.
The strongest chance of blocking Trump's border emergency is likely several lawsuits filed by Democratic state attorneys general, environmental groups and others.