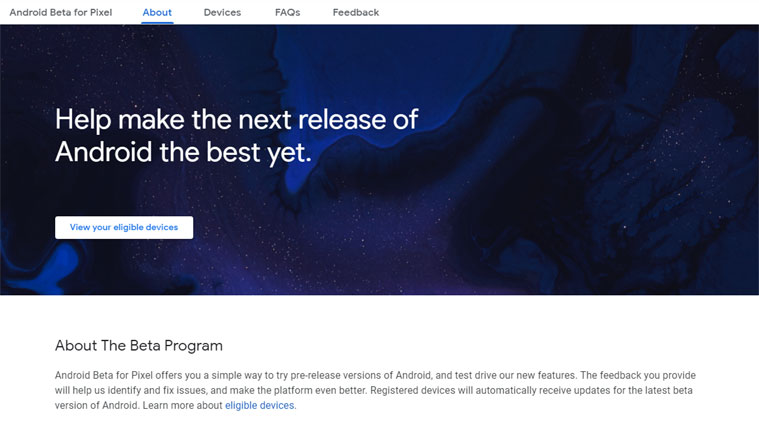 Quite a few apps run in the background collecting your location data when you are not using the app.
Which devices are eligible for Android Q beta? . However, if you've been waiting for a built-in screen recorder in Android Q, you'll be glad to know that it's here too, in some hidden way at least.
Android Q sets this right, flipping that arrow on its head and giving us a backup icon that's logical, intuitive, and dare we say - correct.
Before we see an official build for Android Q, we shall see six betas in total which will span over five months with the final release happening sometime in Q3 this year. The Q release also delivers baked-in support for foldable phones, as Google refines multitasking actions like pausing and resizing apps.
As we can see immediately, the important notch of Pixel 3 XL could be "replaced" by a hole in the display, rather generous to be honest: the size would be "justified" by the presence of a double front camera. Let's talk in details about the features Android Q brings.
Google has introduced the Android Q Beta. Google is offering a system image of Android Q that you can flash onto your device if you're comfortable doing stuff like that, or you can sign up for the Android Beta Program and have updates pushed to you over the air.
For privacy, Android Q will offer a new location access setting for individual apps. The first beta version includes more privacy controls over apps. And when it comes to Android, that's meant taking advantage of the system's native ability to save settings, apps, and personal info to Google Drive, ready to be restored when you need it. Apps will be able to request special JPEG metadata to create 3D depth maps using Google algorithms.
It has been reported that more phones could support the Android Q public beta when it is finally made available.
That's pretty much it, the screen recording will start and you can drag down on the notification shade to stop, pause, or cancel the recording. If you don't have a Pixel and still want to give it a go, you can, it's just a bit of a pain: you have to use the Android Emulator and grab the emulator images from the SDK Manager in Android Studio (this really is intended for devs).